THE BEST BOWL OF CHILI I'VE EVER HAD...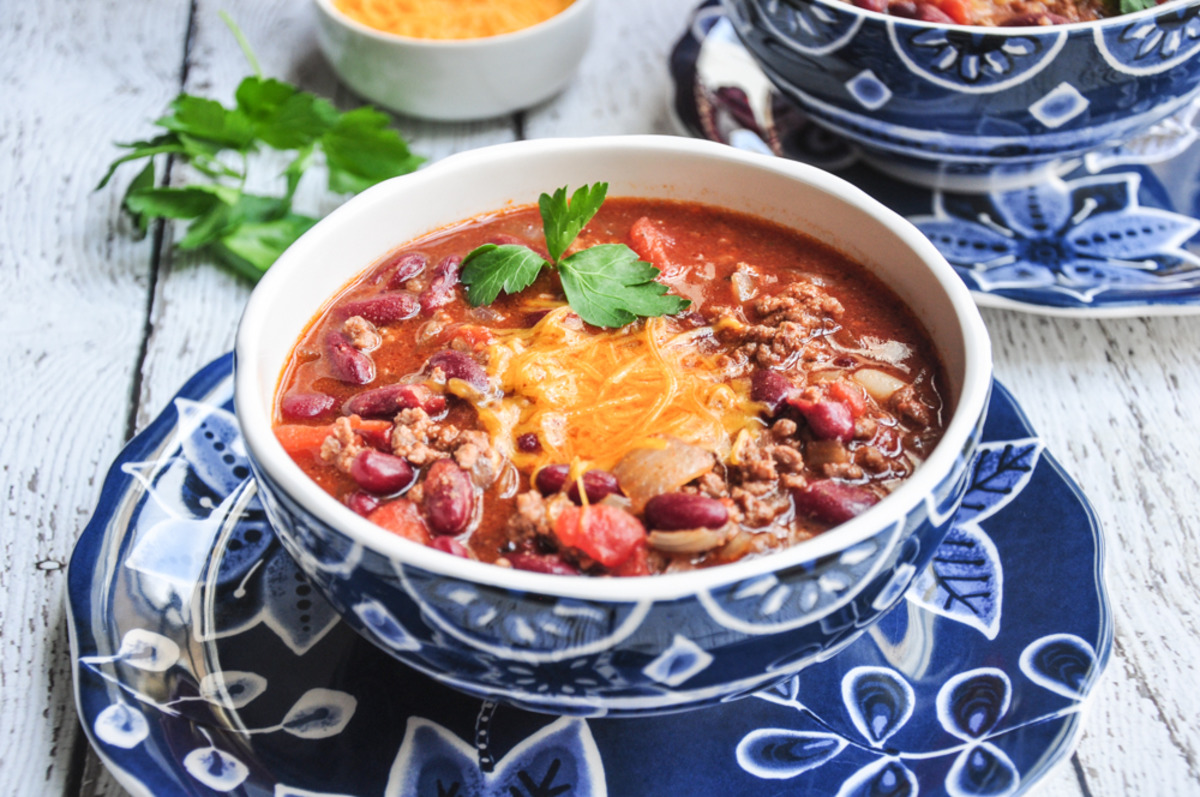 I actually took 5 chili recipes and took out all the things I didn't like and kept all the things I did. This has become my very own version of the perfect bowl of chili!
Provided by Dee Licious
Categories One Dish Meal
Time 1h
Yield 4-6 serving(s)
Number Of Ingredients 17
Ingredients:
1 1/2 lbs ground beef
1 large chopped onion (yellow or white)
4 minced garlic cloves
2 tablespoons chili powder
1/2 teaspoon salt
2 teaspoons ground cumin
1 teaspoon dried oregano
1/4 teaspoon cayenne
2 (15 1/2 ounce) cans kidney beans
1 (28 ounce) can diced tomatoes
1 (6 ounce) can tomato paste
1/2 teaspoon Tabasco sauce
1 (4 ounce) can chopped jalapenos
1 teaspoon Splenda sugar substitute (or sugar)
1 cup dark beer (Newcastle or ?)
1 cup shredded cheese (cheddar or Mexican mix)
1/2 cup sour cream
Steps:
Cook ground beef in large frying pan.
While cooking, stir and chop beef with spatula to crumble.
Continue cooking for about 7 minutes or until the meat is brown and cooked through.
Add the onion, garlic, chili powder, salt, cumin, oregano, cayenne, and tabasco.
Cook while stirring, until onion is translucent, about 5 minutes.
Transfer to large pot. Add the Kidney beans (juice and all), canned tomatoes (juice and all), the tomato paste, jalapenos (yep, juice and all), splenda (or sugar), and beer.
Stir well and bring to a boil.
Lower the heat to medium-low and simmer, uncovered, for 30 minutes, stirring occasionally.
Top individual bowls of chili with a dollop of sour cream and a generous sprinkle of cheese.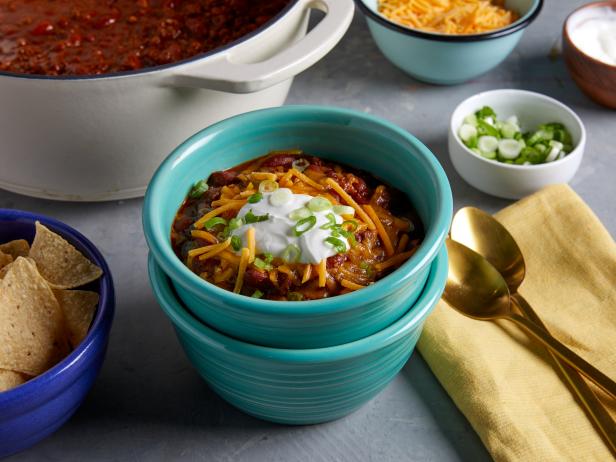 There are a thousand ways to make chili, but this is the quintessential, totally classic version. We used ground beef, kidney beans and the perfect blend of spices. You can slather it on hot dogs and burgers or serve it as a dip, but it can surely stand on its own. Chances are, you have everything you need right in your pantry. Top it with your favorite garnishes and serve with plenty of tortilla chips.
Provided by Food Network Kitchen
Categories main-dish
Time 1h30m
Yield 4 to 6 servings
Number Of Ingredients 16
Ingredients:
1/4 cup vegetable oil
1 pound ground beef chuck, preferably coarse grind (see Cook's Note)
1 large yellow onion, diced
1 jalapeno pepper, seeded and diced
4 cloves garlic, minced
2 tablespoons chili powder
1 tablespoon ground cumin
1 tablespoon paprika
1/4 teaspoon cayenne pepper
Kosher salt and freshly ground black pepper
2 teaspoons tomato paste
1 1/2 cups low-sodium beef broth
One 28-ounce can whole peeled tomatoes, crushed
Two 15.5-ounce cans kidney beans, undrained
Sour cream, shredded Cheddar and sliced scallions, for serving
Tortilla chips, for serving
Steps:
Heat 2 tablespoons of the oil in a Dutch oven or large pot over medium-high heat. Add the beef and cook, breaking up the meat with a wooden spoon, until just browned, about 4 minutes. Transfer to a plate with a slotted spoon.
Reduce the heat to medium and add the remaining 2 tablespoons oil. Add the onions and cook, stirring occasionally, until softened and lightly golden, about 10 minutes.
Add the jalapeno and cook, stirring occasionally, until softened, about 5 minutes. Add the garlic and cook, stirring frequently, until fragrant, about 30 seconds.
Add the chili powder, cumin, paprika, cayenne, 1/2 teaspoon salt and the tomato paste. Cook, stirring frequently, until coated and fragrant, about 1 minute.
Stir in the beef broth and crushed tomatoes and bring to a boil over high heat. Stir in the cooked ground beef and any accumulated liquid, then reduce the heat to medium-low. Simmer the chili, partially covered, until the beef is tender and the sauce is slightly thickened, about 30 minutes.
Stir in the beans and their liquid and simmer uncovered until the beans are softened and the chili is thickened, about 30 minutes more. Season with salt and pepper.
Top with sour cream, Cheddar and scallions. Serve with tortilla chips.
Recently Recipes
More about "the best chili food"
Related Search