QUICK AND EASY PUMPKIN PIE BARS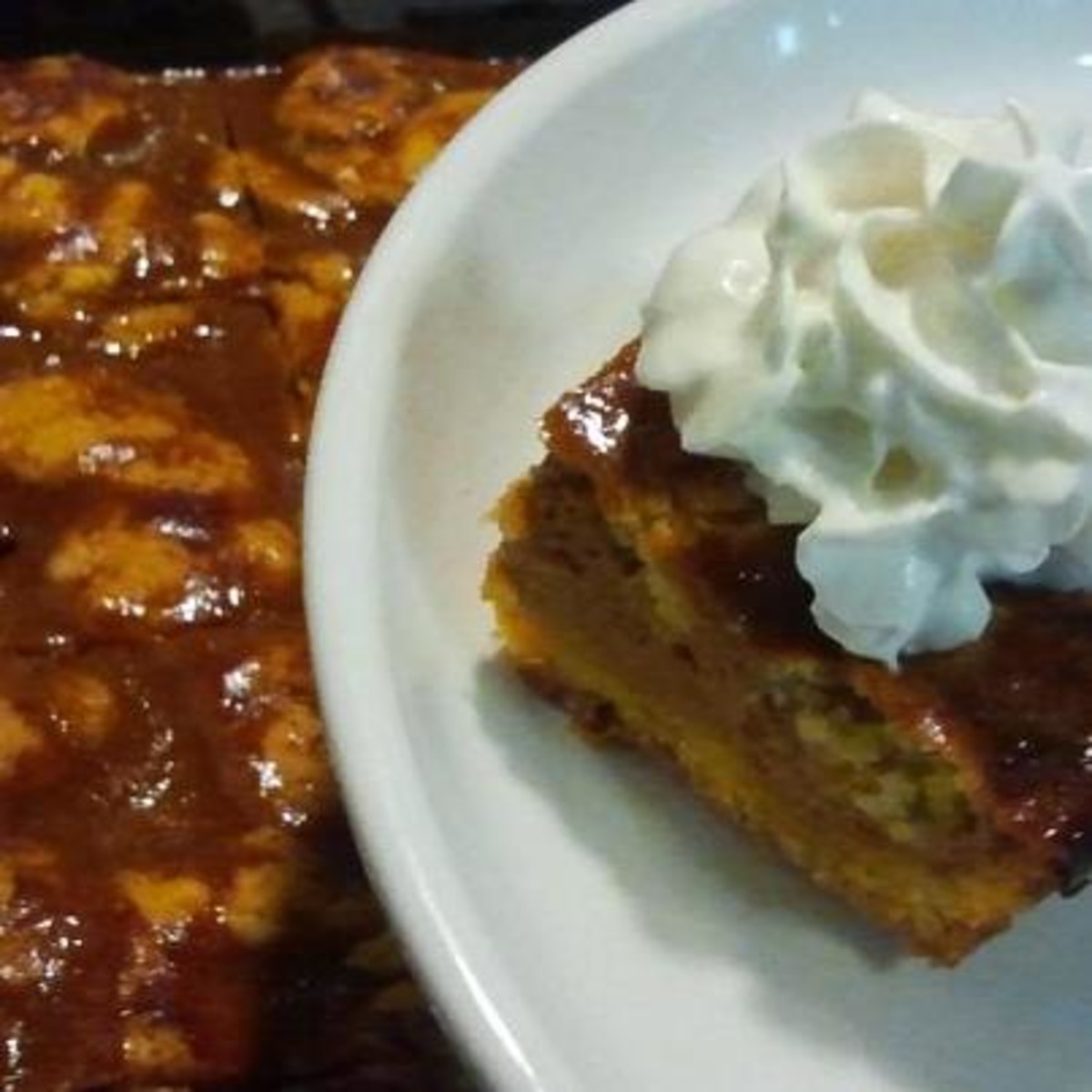 I generally bake from scratch, but I ran across this recipe that uses a yellow cake mix that is fabulous. It makes a beautiful three-layer bar that is good either with or without the whipped cream.
Provided by SharleneW
Categories Bar Cookie
Time 1h5m
Yield 12 serving(s)
Number Of Ingredients 11
Ingredients:
1 (18 ounce) package yellow cake mix
1/2 cup butter, melted and cooled
3 eggs
1 (16 ounce) can canned pumpkin puree
1 (5 ounce) can evaporated milk
1/2 cup packed brown sugar
2 1/2 teaspoons pumpkin pie spice
2 tablespoons sugar
2 tablespoons butter, softened
1 teaspoon ground cinnamon
whipped cream
Steps:
Combine cake mix from box, melted butter and one of the eggs; beat until combined.
Set aside one cup of the cake-mix mixture.
Spread remaining cake mix mixture in an ungreased 13x9-inch baking pan.
Press to form an even crust.
In medium mixing bowl, beat together the remaining eggs, the pumpkin, evaporated milk, brown sugar and the 2 1/2 teaspoons pumpkin pie spice.
Pour the pumpkin mixture over crust in prepared pan.
Combine the reserved cake-mix mixture, the sugar, the 2 tablespoons softened butter and the cinnamon.
Dot evenly over the pumpkin mixture.
Bake in a 350° oven for 45 to 50 minutes or until done when tested with toothpick.
Cool in pan on wire rack.
Cut into 16 squares and then into triangles.
Serve with whipped cream with additional pumpkin pie spice sprinkled on top.
Recently Recipes
More about "quick and easy pumpkin pie bars food"
Related Search